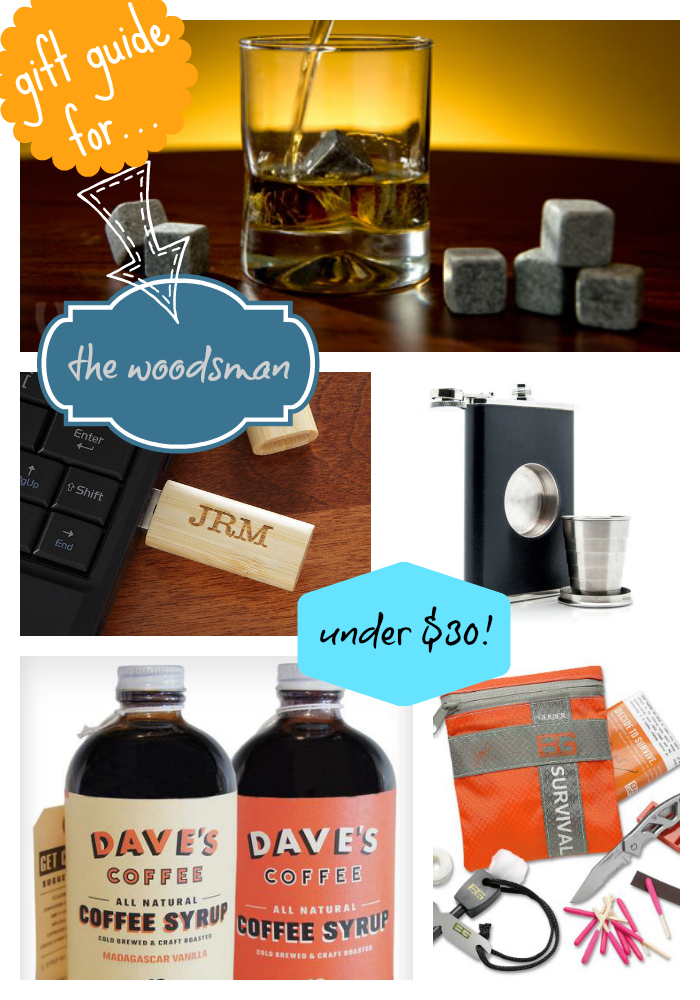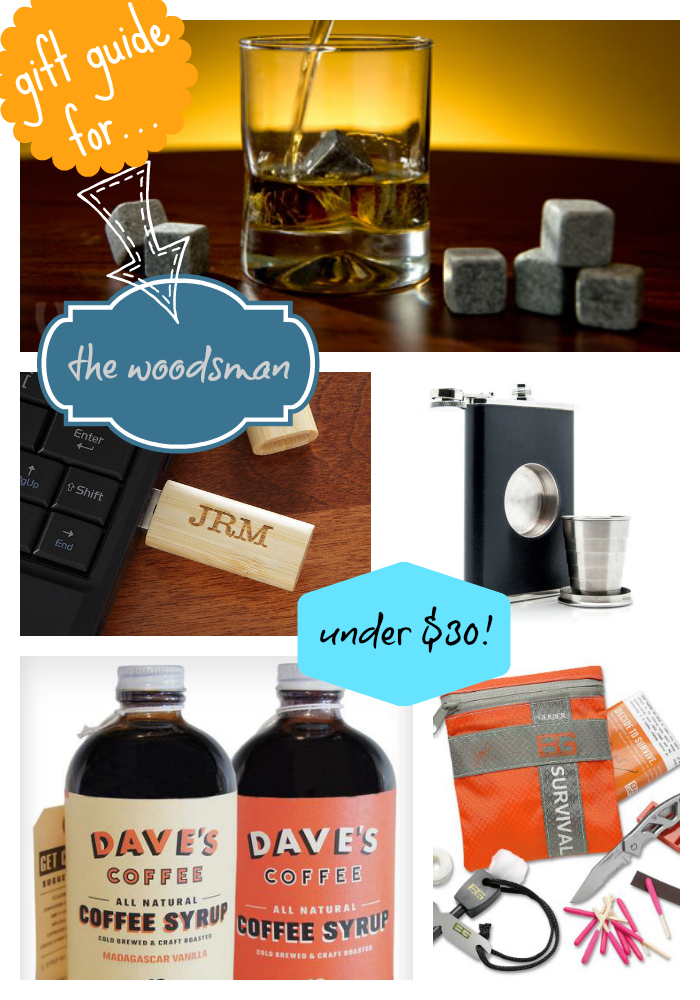 Shopping for that special man in your life has never been harder…or easier thanks to Haute Tramp's easy to carve up Gift Guide for Guys: Woodsman edition!  Does your guy like to be outside?  Does he idolize Ron Swanson? Does your man enjoy the smell of freshly cut wood and drinking his beer out of stonefired mugs?  Our list of top gifts for your outdoorsman guy under $30 will be sure to put a smile on his face, mustache or not!
The first item on our list can be found cooling off the whiskey tumblers of men (and women) everywhere without diluting that oh so potent liquid delicacy.  Found on Amazon.com, whiskey stones are a popular and efficient addition to any diehard liquor connoisseur.  By placing these ingenious pieces of stoneware inside the fridge or freezer, these can be added to the tumbler without fear of diluting that fantastic drink!
You've had coffee and then there's cold brew.  Only problem is that this method known as cold brew takes time and when you're on the run or don't have time to sit outside for hours and hours at a time to brew coffee, you can pop out this handy bottle of concentrated cold brew coffee by Dave's Coffee and enjoy it wherever you are.  For more information about Cold Brew Coffee check out this article on Wikipedia! Note to enjoy this it needs to be diluted as it is concentrated!

What's the only thing better than coffee for these outdoors men?  Beer!  This complete beer guide by Joshua Bernstein is sure to amuse and educate the reader and get them all hopped up to enjoy their favorite libation!
There are some times that call for something stronger than beer and oftentimes you aren't near a bar or the liquor cabinet to grab that shot of courage especially when camping under those beautiful douglas firs!  Now they can bring the liquid courage with them complete with collapsible stainless steel cup built into this leather and steel flask!

Courage in hand a man needs only a simple but robust survival kit to take with him to tackle any and every emergency he may run into on and off the trail with this kit from Bear Grylls found also on Amazon!
After all is said and done he can carry with him images and video of his trip into the wild frontier in a package small enough to carry that embodies that back to nature kind of spirit that keeps him young at heart.  This personalized Bamboo Flash Drive from PersonalizationMall.com can be personalized with initials or a name of your choosing!  Purchase the item here.